Performance and reliability
With a working system without aspiration but with the same characteristics and high performance than the models with aspiration. It allows you to work in a dust and noise free environment.
Pulicab is just different, with an unmistakable and attractive design that makes it stand out from the rest.
Designed for optimizing spaces and adapting to different grinding modes.
Silent (less than 64 dB).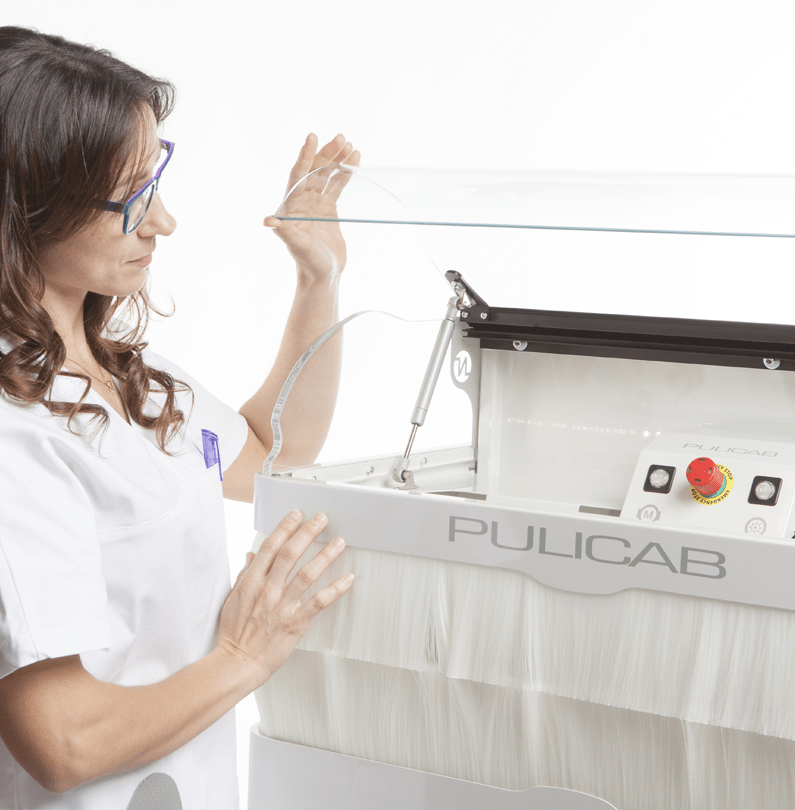 A new standard in grinding systems
The new generation is the result of more than 20 years of experience in the manufacture of grinders. Feel the difference!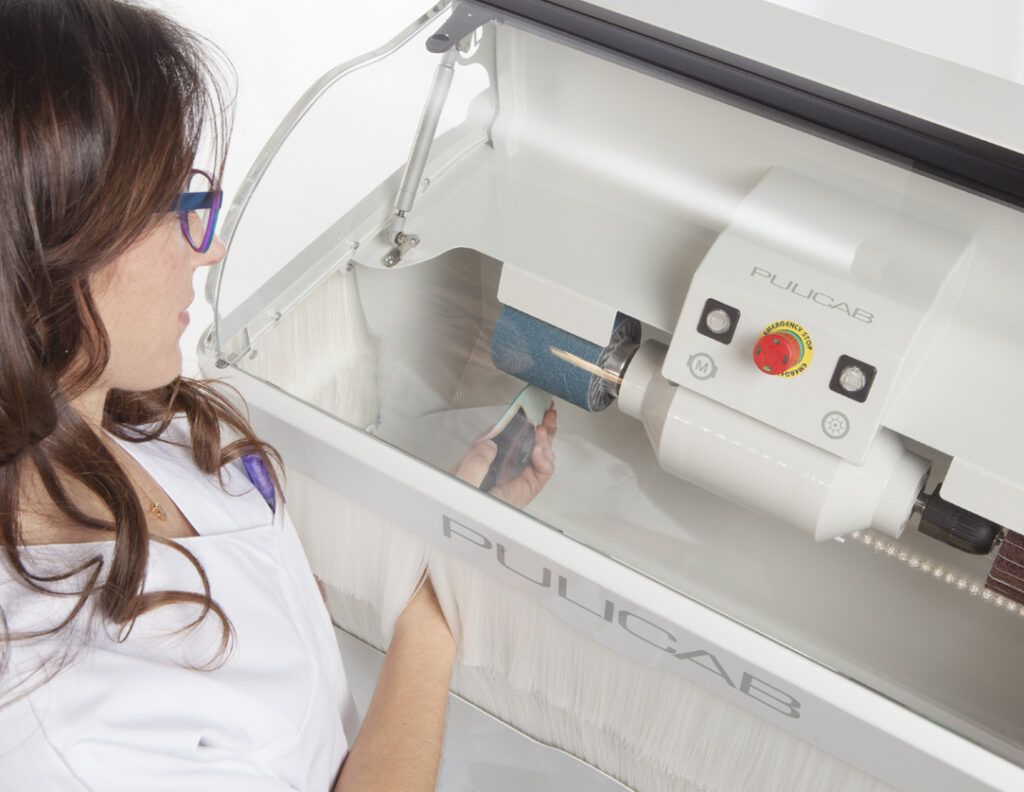 Pulicab incorporates a protection system in curved glass.
This next to the LED lighting system provides a panoramic view of the Work field.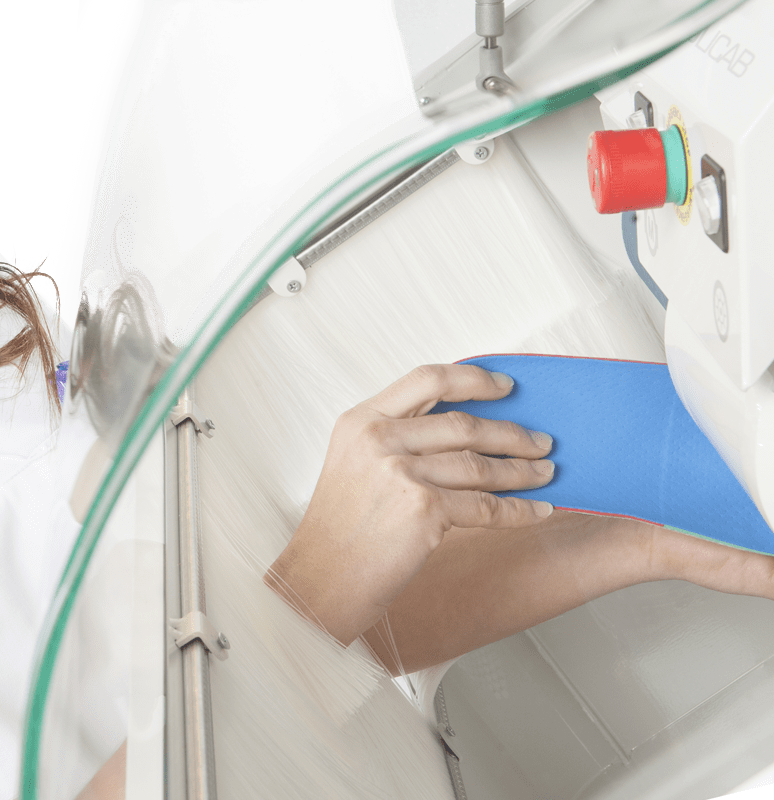 Performance and reliability
The wide working area allows to grind the orthotic in a single pass without changing its position.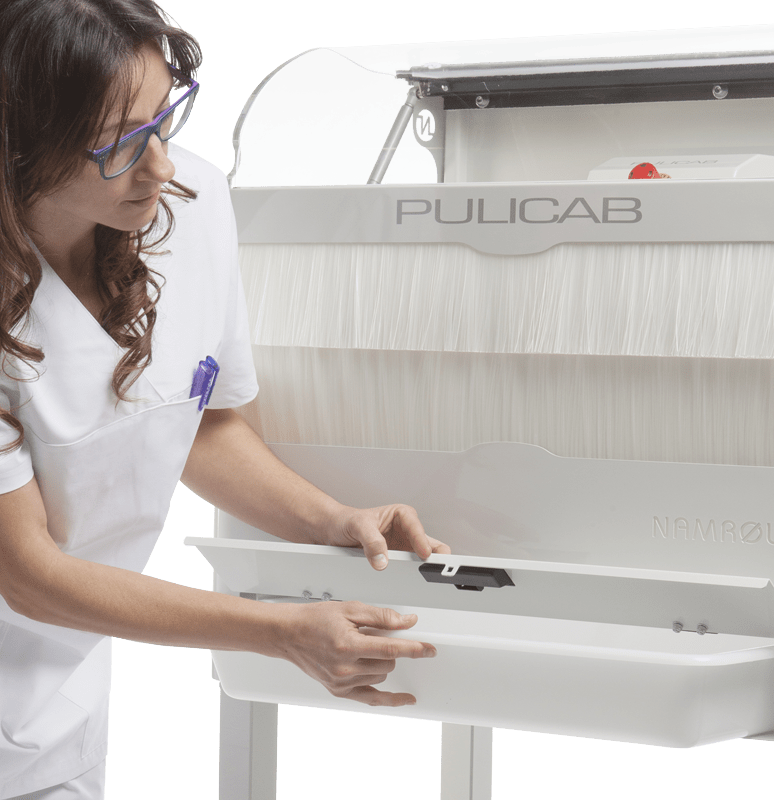 Frontal access door. Allows convenient access to the removable dust collection tray.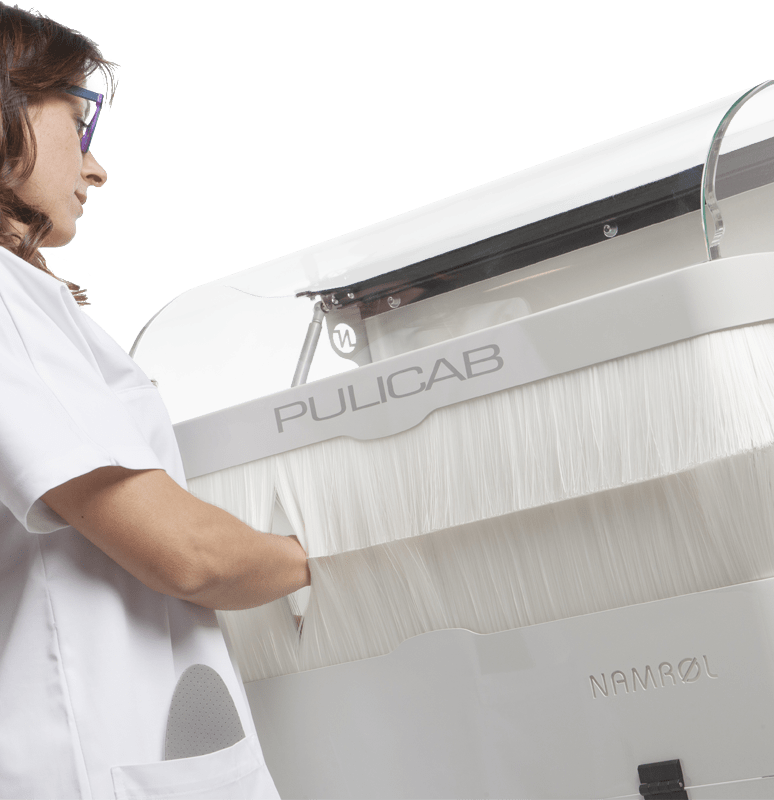 The frontal system with upper and lower brushes allows a better movement during the polishing phase and a better entry and exit of the hands to the work area.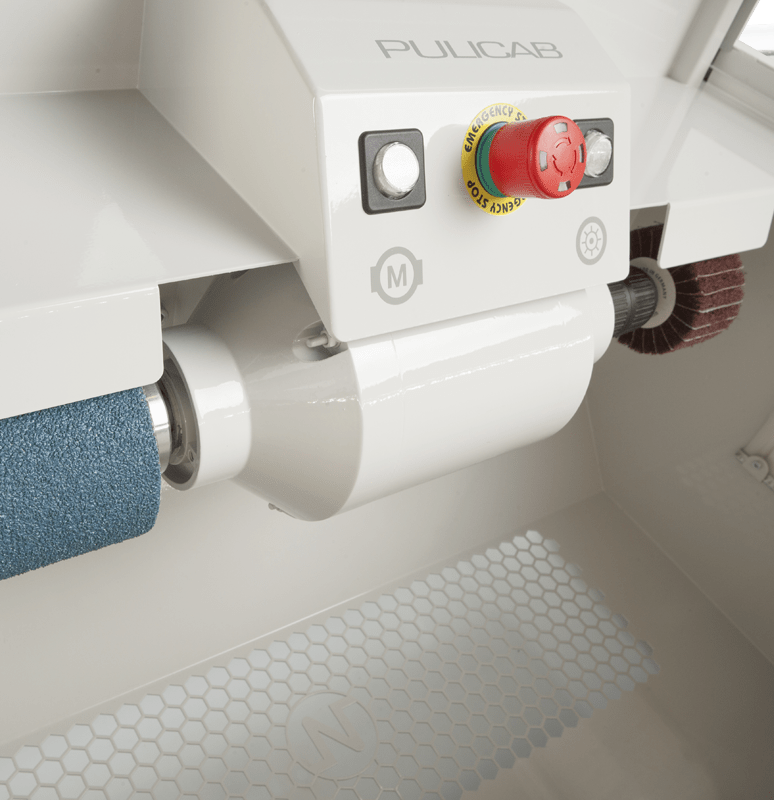 A 3/4-hp motor guarantees an agile work in the grinding and finishing of the foot orthotic.
Catálogos
Documentación técnica
Manuales de usuario
Catálogos
Documentación técnica
Manuales de usuario